Rhonda L. Mushkin
Practice Areas
Family Law, Litigation, Divorce, Child Custody, Child Support, Paternity, Adoptions, Premarital Agreements, Domestic Violence, Probate, Guardianship
Admitted
1986, Nevada
Law School
Southwestern Law School, J.D.
Member
Clark County (Chair, Bench-Bar Committee, 1994–1998) and American Bar Associations; State Bar of Nevada (Member, 1991–1998 and Vice Chair, 1992–1998, Executive Council, Family Law Section; Member, Specialization Committee, 1994); Nevada Law Foundation (Trustee; Vice-Chair, Executive Council, 1992–1998); American Academy of Adoption Attorneys
Biography
ProTem Domestic Violence Commissioner, 1999. Member, Domestic Violence Task Force
Born
Las Vegas, Nevada
Beth Rosenblum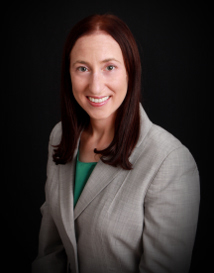 Beth Rosenblum
Associate
ISLN: 919230192
Beth Rosenblum
Practice Areas
Family Law, Divorce, Child Custody, Child Support, Paternity
Admitted
2005, Nevada
Law School
University of Nevada, J.D.
Member
State Bar of Nevada (Member, Family Law Section)
Biography
Author: "Identity Crisis" United States v. Hiibel and the Continued Erosion of Privacy Rights," Nevada Law Journal, Spring 2005
ProTem Domestic Violence Commissioner
Born
Las Vegas, Nevada